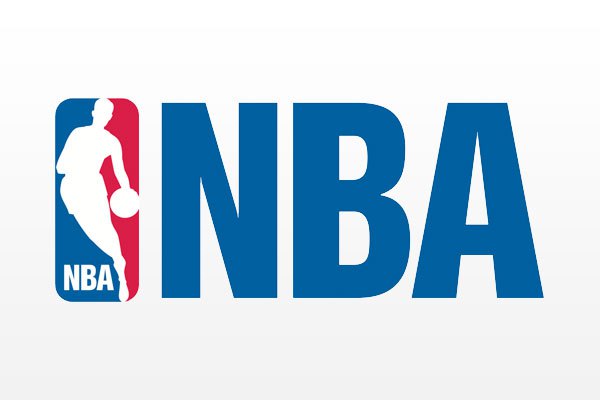 Records are meant to be broken. Fans are passionate about records, particularly in the NBA. Below, we break down the ten most unbreakable records that have been set in professional basketball.
Consecutive Wins (33)
In the 1971-72 NBA season, the Los Angeles Lakers not only made history, but also set arguably the most unbreakable record in all of professional sports, let alone the NBA. A team led by Coach Bill Sharman, Jerry West, Wilt Chamberlain, and Gail Goodrich won 33-streak games starting on November 5, 1971, and ending on January 9, 1972 with a loss against Lew Alcindor and the Milwaukee Bucks.
Most points scored in a game (100)
On March 2, 1962, the Philadelphia Warriors' Wilt Chamberlain set the still standing single-game record for points by posting 100 against the New York Knicks in a 169-147 win at Hershey Sports Arena in Hershey, Pennsylvania. Kobe Bryant has been the only player to get close to Chamberlain's 100-point record by scoring 81 points in 2006 itself a mind-numbing total for a contemporary player.

Most championships (11)
When it's often said that championships are all that matter, the man with more rings than can fit on each finger is often overlooked. Bill Russell played in the NBA for 13 seasons and only failed to capture a ring in two of those seasons (1958 and 1967). In '58, he was injured during the Celtics' loss to Bob Petit's Hawks, and in 1967, it was his first season as a player/coach after Red Auerbach retired to the front office. After losing in '67 to Wilt, Russell came back to defeat him two more times as player/coach before retiring following the 1969 season.
Russell won eight consecutive championships (1959-66) with the Boston Celtics. In fact, the top eight players with the most NBA championships in league history all played during Russell's reign in Boston. He is the epitome of a winner.
Best record (72-10 1995-96 Chicago Bulls)
In the first full season after returning from an unexpected retirement, Michael Jordan led the Chicago Bulls to the most dominant team performance of all time in the 1994-95 seasons, finishing the regular season with a 72-10 record.
Highest points per game average (50.4)
In the 1961-62 season, Wilt Chamberlain broke his own record (38.4) for the highest scoring average for a season by averaging 50.4 PPG over 80 games with the Philadelphia Warriors. It's a headline achievement in today's NBA to score 50 points in a single game. Imagine if that was your favorite player's average now! Chamberlain once again dominates this record, owning five of the top 10 highest single season scoring averages.
Most rebounds in a game (55)
On November 24, 1960, Wilt Chamberlain of the Philadelphia Warriors broke Bill Russell's record (51) for most rebounds recorded in a single game with 55 against the Boston Celtics. Chamberlain grabbed 31 of those 55 boards in the first half. This particular Chamberlain record was set in a game the Warriors lost to the Celtics echoing Russell's dominance of Chamberlain in the most important category: wins.
Most career points (38,387)
This particular record will certainly be discussed among NBA fans more and more in the near future as Kobe Bryant (currently 4th on the list) is only 675 points away from tying Michael Jordan (3rd on the list) for most points scored in a career. Coming off an Achilles injury and a lot mystery regarding his return, the closer Bryant gets to Jordan's record in this category, the more the record and the achievement that goes along with it will be discussed. However, two players in NBA history separated their records from Jordan and the pursuing Bryant: Karl Malone and the record-holder, Kareem Abdul-Jabbar. Of the top five record-holders in this category (Chamberlain, Bryant, Jordan, Malone, Abdul-Jabbar), Kareem has the lowest career points per game (24.6). However, it is because he played in the most games of the top five (1,560) that allowed him to own the top spot.
Most career assists (15,806)
John Stockton's 15,806 career assists will be very difficult to break in the future. In fact, 3,715 assists separate Stockton from the player with the second highest number of career assists, Jason Kidd.
Want to dunk like Kobe? Click HERE!
Most seasons leading NBA in scoring (10)
Michael Jordan is the owner of an NBA record 10 scoring titles (1986-93 and 1995-98). Jordan and Wilt Chamberlain are the only players to win the season scoring title seven consecutive times. Jordan also owns the highest points per game average in NBA history (30.12), narrowly beating out Chamberlain's 30.07 PPG.
Most assists in a game (30)
As a member of the Orlando Magic, Scott Skiles surpassed Kevin Porter's record (29) for most assists in a single game when he dished 30 dimes against the Denver Nuggets on December 30, 1990. Skiles recorded 14 of his 30 assists in the first half and ended the game posting more than twice as many assists as the opponent's team total (30-14).