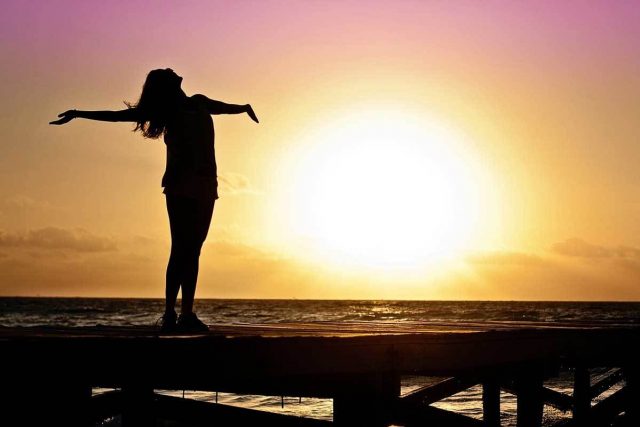 It doesn't matter if you are 15 or 55, if you are a man or a woman, it doesn't matter what you do for a living or how much money do you have in your bank account, it doesn't matter if you are focused on your career or if you are a stay at home mom, you surely want to be more successful and happier.
We want to help you so we'll present 10 tips to be happier.
10 tips to be happier
---
Exercise
10-15 minutes every day could be enough, so don't use time as an excuse for not caring about sports. Doing exercises is a well-known strategy for overcoming depression and has a deep effect on your happiness and relaxation. It also increases your brain power, by releasing endorphins that make you happier.
Try to sleep more
More hours of sleep will help your body to recover, will help you to be more productive and less stressed. There are studies that showed the following fact: the lack of sleep will make people more sensitive to negative emotions.
Spend more time with your loved ones
Even if it's not a very pleasant thought, you already know that your time is not infinite. One of the top five regrets of the dying is not spending enough time with their friends and families. Social interaction is very valuable when it comes to your happiness and the time spent with your loved ones is beneficial for you.
When you can, help other people
You can make yourself feel happier by helping the people who need you. Once in a while, make an act of kindness, offer your help without expecting anything in return, and you'll see how this kind of action can change your mood.
Travel! Travel as much as you can!
Plan a trip to the seaside, or plan a little break at the countryside. Go away and relax! Take your family with you, or go with your friends. You can even travel by yourself because the relaxation that comes with a vacation it's a real boost element for your happiness.
Take long walks outside
You will have a positive mood, you will more relaxed and less stressed. Studies show that people are happier outside than they are inside. If the weather is good, why not take a walk right now?
Smile as often as you can
This is good for your health and for your state of mind. But remember real smiles, not fake ones. Back it up with positive thoughts. A smile can reduce pain, and if you have a smile on your face, you can also have it in your soul.
Take time to meditate
Focus, clarity, and attention can be improved if you meditate. It is also something you may consider doing if you want to keep calm and boost your happiness. This is a very effective way to live a happier life.
Move in a neighborhood you like
If you move somewhere closer to your family, or closer to your office you will feel more comfortable, and that will make you happier. Avoid traffic as much as you can because, we all know, it is awful.
Be grateful for everything in your life
Practice gratitude and you'll see that is a simple strategy that increases happiness and satisfaction. Every night, before going to sleep, remind yourself the things you are grateful for.
Write down these steps, follow a plan and come back sometime and share with us how your life has changed since you start following these 10 tips to make you happier.