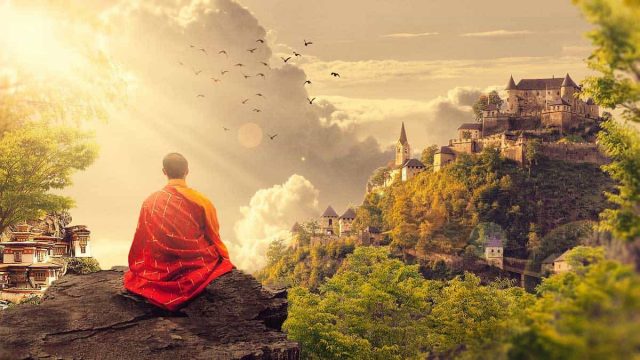 Christmas is approaching with fast steps and all the presents are brought. Except the one for yourself. I bet you forgot about that one again. I know the winter holiday is all about giving and being kind, but never forget to be kind to yourself first. And I have just the perfect idea for what the best Christmas gift this tear might be: an exotic trip to a place where you can truly enjoy the spirit of Christmas, be relaxed and leave all your worries at home!
So let's take a look at some of the most exotic and amazing destinations for your perfect Christmas!
1. Lapland, Finland
And don't even think about telling me that you never dreamt about seeing the Northern lights! So this is my number one recommendation, mostly because I experienced it myself also and it's absolutely breathtaking. It all depends on your preferences though. In case you are looking for extremely popular cities full of people and very crowded, Lapland is not the place. In case you are searching for quiet, personal experiences, this is the spot.
Plus, let's not forget that Lapland is Santa's home, so if you get to Rovaniemi, you can experience being in Santa's house, along with his elves and many, many amazing gifts. I truly believe it's worth visiting at least once in a lifetime. Also, you can go further up north and get to Inari, where the scenery is much more deserted, but also chances are higher of spotting the northern lights.
2. Vienna, Austria
One of the biggest reasons why you should go to Austria this winter is because it's very famous for its cold winds. Kidding, but prepare yourself because it's very, very cold. Otherwise, beginning from mid-November, all the main squares from Vienna are transformed in amazing Christmas markets. And it's a great opportunity to also visit Schönbrunn Palace and enjoy a warm punch in traditional cups. Keep in mind that each market has a different kind of cup in which they offer the warm traditional wine and the moment you pay for the wine, you also pay for the artisanal cup, hence the higher prices.
3. Prague, Czech Republic
There are plenty of reasons why you'd want to visit Czech Republic, even during a different season. But truth is, when it's all covered in snow, all the markets are more beautiful. And in the central area you can enjoy all sort of traditional foods and beverages. Also, from my personal experience, I found my favorite pair of gloves at the Christmas market here. Just saying.
4. Milan, Italy
If you prefer a place that is not so exclusively cold, Milan is the one. Plus you can visit all the historical spots all well. There are over 60 spots in the Christmas market, spread around the Duomo of Milan. And it's not just about filling your belly but also your soul with the various artisanal handicrafts you are going to stumble upon.
5. Barcelona, Spain
As you can see, I am leading you towards warmer spots by the end of the list. I personally love Barcelona, be it summer or winter. It's such a magnificent place, full of history and wonders at each step that it's literally impossible to leave the house without finding something that feeds your sight. The Christmas market is known under the name of Fira, and can be found with its 287 stands on Avinguda de la Catedral.
Point is that whichever out of these amazing and popular options might be your personal favorite pick, remember that Christmas is about the soul, about relaxing and enjoying these happy moments. So don't forget to leave your worries at home and disconnect for a few days and enjoy the local history, cuisine and Christmas stands!