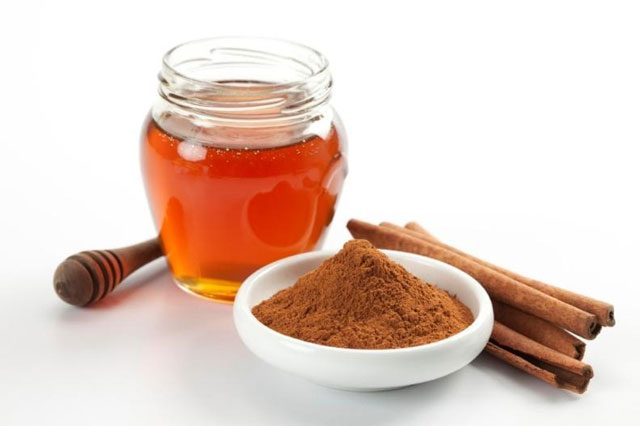 Cinnamon has properties that make your hair stronger and naturally give it a shiny appearance.

The sweet, spicy scent of cinnamon is one of our favorite winter fragrances, but it's more than just a scent or a topping for a latte or for an apple pie. Cinnamon is also a powerful beauty ingredient with plenty of benefits for your hair.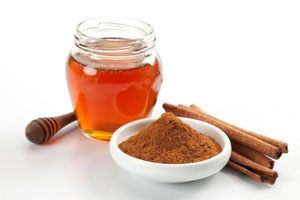 There is no other spice that can perfectly encapsulate the fall and winter feeling better than cinnamon; its warmth and spice are the perfect pairing in your hot chocolate on a chilly day.
You may be surprised to learn that beyond just being an enjoyable fall time spice, cinnamon contains many of the antioxidants and vitamins that our hair and skin need–it is known to work well as a DIY scalp stimulator.
Cinnamon has been harvested as early as 2000 BCE and believe it or not, the spice has many different uses outside the kitchen–not only for hair, but also for skincare. Cinnamon is known to help remove sunspots and alleviate fine lines. Additionally, it is recommended for use to help prevent hair loss and achieve hair growth.
In this article I will reveal the benefits of cinnamon on your hair, as well as two cinnamon recipes ideal for treating dry, fragile or oily hair.
What is the cinnamon actually doing to my hair?
The reason cinnamon is sought after for hair growth potential is because of its ability to exfoliate on a physical and chemical level.
It is able to help remove build-up from the scalp, allowing for healthier follicles that in turn promote better hair growth. Cinnamon also helps encourage healthy hair growth by causing a tingling sensation, which is thought to draw more rushing blood to the scalp for stimulation.
Cinnamon is known for its many benefits even before our era. It is one of the most used spices to obtain healthy hair. The cinnamon is used in treatments against hair loss and to stimulate its growth naturally.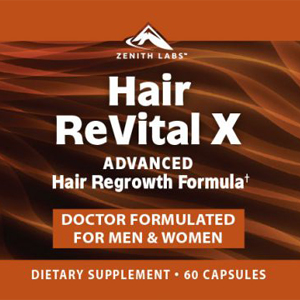 Whether in the form of oil or infusions, the condiment bearing the scientific name of Cinnamomum zeylanicum is increasingly used in the field of cosmetics. Due to the benefits offered to the skin and scalp, cinnamon is an ideal ingredient in shampoos, creams, treatments or masks.
 Before you use cinnamon…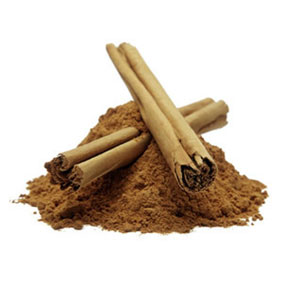 While cinnamon is used in many beauty products of today it is important to remember that some skin is too sensitive for its use.  Prior to using any type of product that contains cinnamon on your scalp you should do a skin patch test on your arm to verify that you will not have a reaction.
Beyond the use of creams or masks on the market, there are a lot of techniques and recipes that we can prepare at home using ingredients that we already have. If you have dry or greasy hair and fall out frequently, it is essential to take steps to regenerate and repair your hair. Before going on to treatment recipes, discover the benefits of cinnamon on your hair.
The benefits of cinnamon on hair
Cork is a spice with multiple uses, and the cosmetics field is no exception. Here are these benefits:
1. Prevents hair loss
Benefits of cinnamon on hair that prevents hair loss
Cinnamon oil is ideal for preventing and treating hair loss, especially if you have fragile and damaged hair. Also, if you apply it on the neck, it helps stimulate the blood circulation.
2. It is a natural bleach
This trick is effective for people with light or blond hair.
For the natural opening of the shade, apply cinnamon oil on the hair and let it work overnight. Use the oil as often as possible to get the best results.
3. Stimulates hair growth
Because it is a detoxifying ingredient, cinnamon is ideal for stimulating the scalp. The cinnamon deeply cleanses the root of the hair and strengthens it.
In the case of people with excess sebum on the scalp, the cinnamon helps to obtain healthy and hydrated hair.
4. It is moisturizing and fortifying
Cork is one of the spices with the highest content of vitamins and minerals.
C vitamin

Vitamin B1

Iron

Potassium

Calcium

Phosphorus
So, what are the benefits of cinnamon on hair? The answer is simple, cinnamon is a multivitamin ingredient. It is a supplement to compensate for the vitamin deficiency your hair needs in order to maintain a healthy and hydrated appearance.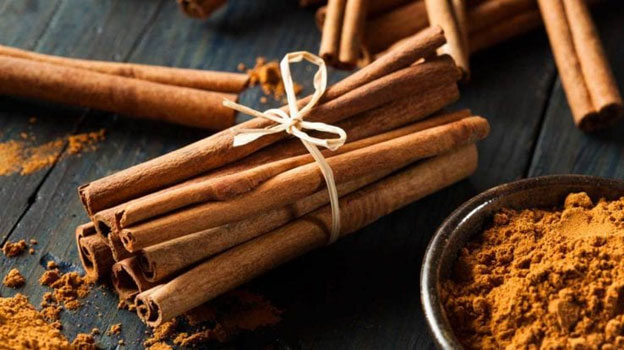 2 recipes of cinnamon treatments for perfect hair
Now that you've discovered the benefits of cinnamon on your hair, find that it is even more effective if you mix it with other ingredients, such as olive oil or onion.
1. Cinnamon with honey and olive oil
This combination is ideal for moisturizing and strengthening the hair. Thanks to olive oil that has emollient properties and thanks to honey that regenerates the hair, this combination will help reduce excess sebum on the scalp.
Ingredients
One tablespoon of ground cinnamon (15 g)

2 tablespoons olive oil (30 ml)

2 tablespoons of honey (50 ml)
Instructions
Put all the ingredients in a bowl and mix until you get a homogeneous paste.
Wash your head as you usually do.
After rinsing, apply the cinnamon mixture with honey and olive oil on the hair evenly, from the root to the tips.
Leave the mask on for 15 minutes and rinse with warm water.
Apply a hair or balm treatment if you wish.
2. Cinnamon and onion
This infusion is great for stimulating hair growth. It also makes it stronger and gives it shine.
Ingredients
2 cinnamon sticks

4 cloves of garlic

An onion, preferably red

Water
Instructions
Bring water to a boil, then add the garlic cloves, chopped onions and cinnamon.
Let it boil for 15 minutes, then allow the infusion to cool.
Wash your head as you usually do.
Apply the infusion on the hair, especially on the scalp and massage gently.
Let it act for half an hour, then rinse your hair with plenty of water.
Repeat these steps for a week, and your hair will grow much faster.
THINGS TO KEEP IN MIND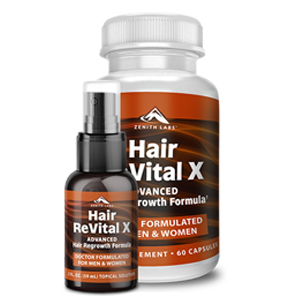 Many substances are given what is called a comedogenic rating to help people determine whether or not that specific substance is likely or unlikely to irritate their skin, clog their pores, or worsen the appearance of skin conditions such as acne breakouts.
These ratings are given on a scale that ranges from zero to five, and the lowest numbers are used to represent substances that are the least likely to cause these bad reactions. With that said, not all substances have been given these ratings, so some are more difficult than others to determine ahead of time.
Cinnamon has not been given an official rating on the comedogenic scale. With that said, it is generally known that "spicier" oils, herbs, and other substances may be more likely to cause irritations, especially with people who are prone to sensitive skin.
If you know that you often experience sensitivity on your skin, you may want to speak with your doctor before using cinnamon on your skin or hair. You might also choose to do a small patch test on your arm to see if you experience any negative reactions before applying it to your scalp.
Remember that your scalp is much more sensitive than the rest of your skin, especially since it is typically protected by your hair. Cinnamon does provide a lot of health and cosmetic benefits, but you need to be careful to make sure that you won't make things worse for yourself by using it.
If you do experience a bad reaction to cinnamon, there are still many other natural substances that can be used for the same benefits of hair growth promotion and hair loss prevention.
Overall, cinnamon is a very beneficial spice that certainly deserves much more credit than it is currently being given. Next time fall or winter comes around and you are enjoying the strongly aromatic scent of cinnamon, remember that that same spice could do a lot of wonderful things for your body, skin, and hair. Just be careful when using it, as with any other skin or hair care treatment, especially if you have sensitive skin.
If you are looking to promote your scalp's health and increase the opportunity for hair growth, turn to your pantry and try out cinnamon for yourself–you never know, your favorite fall time spice could become your next favorite hair stimulant!